Eat beat
Wine controversy
A case for screwtops
A media fuss about the wines served at the recent White House state dinner for China's President Xi Jinping has prompted a loud defense of "screwtop" wines. The scribbling started when a Washington Examiner column chided US President Barack Obama for "failing" to support high-end US wines and-the horror!-serving Xi an array of wines that included a $30 bottle of Penner-Ash Viognier from Oregon that was under a screwtop. Wine lovers immediately piled on the suggestion that $30 bottle of wine couldn't be good. Kathleen Inman, owner and winemaker for Inman Family Wines in Sonoma, Calif, says such critics were "simply ignorant", adding: "In the world of educated wine people and those who just know the facts about screwtops, they would agree that screwtops are the best closure for wine." The venerable cork has Old World panache, but many winemakers are embracing the metal screwtop as more ecologically friendly and more likely to preserve the wine long-term than corks, which can deteriorate in storage.
Beijing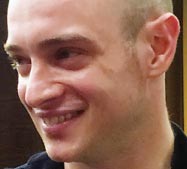 [Photo provided to China Daily]
Chefs honored
Anielo Turco, chef at the Four Seasons Hotel in Beijing, grabbed top honors in a chef's competition last week after 50 competitors from mostly hotel restaurants around China were pared down to 15 finalists. A gala awards dinner on Friday was hosted by media personality Rita Zhao. The celebrity judges included Dong Zhenxiang, founder of the Da Dong restaurant group, and Umberto Bombana, the three-Michelin-star chef based in Hong Kong. The competition is sponsored annually by the Beijing-based magazine Global Gourmet.
Tastes of Belgium
Guest chef Olivier Van Weijnen from Brussels' acclaimed Chez Leon is in Beijing this week for a series of dinners at Chapter restaurant in the Conrad Beijing hotel. Chez Leon opened in 1893 near the Grand Palace, and has become both a local favorite and a draw for foodie tourists for its traditional Belgian cuisine and its warm atmosphere. Besides the special menu, Leon-a beer brewed exclusively for Chez Leon-will be on offer. Dinner is 328 yuan plus 15 percent service charge.
Through Oct 25, Conrad Beijing, 29 North Dongsanhuan Road, Chaoyang district. 010-6584-6270.
Shanghai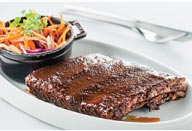 [Photo provided to China Daily]
Star-studded food fest
The Savour food festival that started in Singapore will bring together a galaxy of eight Michelin-starred restaurants and award-winning chefs from all over the globe this week and seven top restaurants from Shanghai. The festival will present 40 signature dishes offered at a prices starting at 50 yuan ($7.90) per dish. Famed chefs include Mads Refslund, co-founder of Noma from Denmark; Rolf Fliegauf, the youngest Michelin two-starred chef in Europe from Switzerland; and Jair Gudino Chavez from Shanghai's 1515 West Chophouse & Bar. The cost is 170-220 yuan per head for lunch and 170-230 yuan per head for dinner.
Wednesday-Sunday, The Hub, No 99, Shenhong Road, Minhang district.
Related:
Penfolds presents newest wines on Shanghai stage