Penfolds presents newest wines on Shanghai stage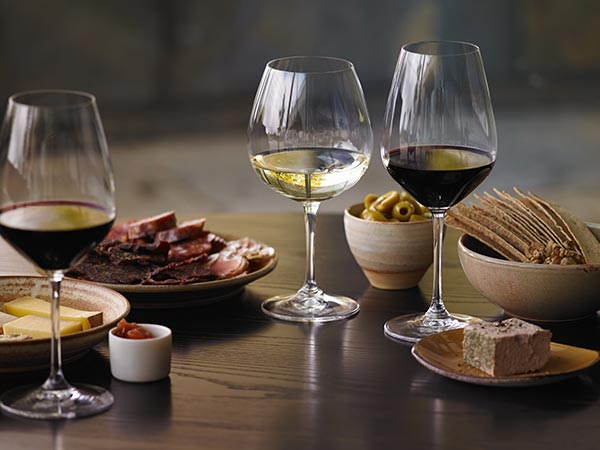 Penfolds wines can be good match with both Western and Chinese dishes. The wine producer has presented its latest annual wine collection in China. [Photo provided to China Daily]
For the first time in its 171-year history, Australia's prestigious wine producer Penfolds presented a complete annual wine collection outside Australia. The new global release, unveiled on Thursday in Shanghai, consists of five vintages across 20 appellations and provenances, led by the 2011 vintage of the flagship Grange.
"We have been exporting Penfolds to China for over 50 years," says Robert Foye, managing director with the Asia unit of Treasury Wine Estate, the Penfolds brand owner. "And we have had people in the country selling it for over 20 years. But we have never really fully sold and marketed Penfolds in China with 100 percent of our hearts and minds."
"Today marks the beginning of a new era for Penfolds in China, where we give our greatest attention to the largest red-wine market in the world with the largest middle-class population," he says.
The Chinese market is now among the company's top five most important markets, likely to become its No 1 or No 2 market in a few years, says Simon Marton, chief marketing officer for TWE.
South Australia has a wide range of grape-producing regions, and Penfolds vineyards there benefit from very suitable soil and climate, together with a clean and pollution-free environment. Varying temperatures and terroir in the region produce different qualities in the grapes, says the brand's global ambassador Jamie Sach, and artful blending keeps the brand's red wines consistent and distinctive.
Some grapevines are older than 100 years, and still yield good fruits for winemaking, he adds. "Penfolds make wines the same for every market all over the world, without compromising to local palate."
Penfolds red wines are particularly popular among Chinese, Marton and Sach say, because they go well with the texture and flavor of Chinese cuisine.
"The Chinese appreciate the mouth-drying feeling from tannin, which I think comes from the tea-drinking culture," Sach says, noting that tea is strong and tannic, and Penfolds wines are quite deliberately tannic.
Many Penfolds wines have "umami", a taste sensation that is meaty or savory, like the flavor from soy sauce. That savory character, and other attributes such as the ability to age gracefully, make Penfolds wines a good match with food, Sach says, because they have the structure and vigor withstand quite strong flavors. Sachs says he has paired his red wines extensively with Chinese cuisine, including dumplings and soup, and says the only real challenge is the extreme spiciness from Sichuan pepper. Peking duck goes extremely well with older Penfolds wines, he adds.
Marton says the company has been planning the release event for over a year, and picked Shanghai mostly because of China's importance as a market for Penfolds, as well as the influence China has in Asia to lead food and wine culture.
The Chinese government's programs against corruption haven't affected Penfolds' sales in the country, which contributes largely to Penfolds' nearly 50 percent year-on-year sales growth in Asia, Marton says.
That is because, apart from the elite, rare and very expensive wines such as Grange, many Penfolds wines cost just a few hundred yuan, and are quite affordable for Chinese consumers, he says. He cites a trend that an increasing number of Chinese now buy wines for celebrations and daily consumption, apart from drinking them at fine dining restaurants.
Bin 389 and Bin 407 are probably the two most popular Penfolds wines in China, priced at about 600 yuan ($94) a bottle, Marton adds.
The sales in China will surge, especially as China and Australia signed a free-trade agreement earlier this year. That elimination of import taxes will make the country's wines less expensive. Marton says the best prices of Penfolds wines can be found on the wine producer's official online shop on Tmall.com.
Related:
French winemaker brings his passion to the Chinese vineyard