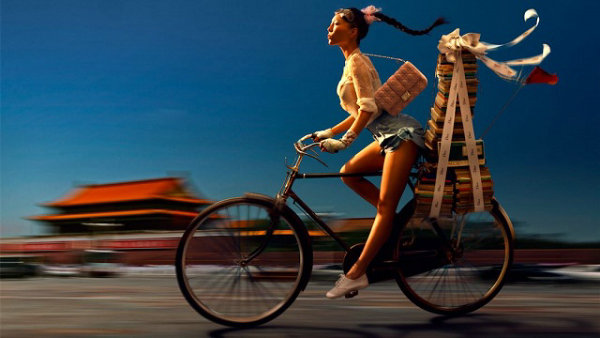 Miss Wan Studies Hard, 2011, by Chen Man. [Photo/Artron.net]
A photo exhibition tracing decades of China's development is underway at the Shanghai Center of Photography. Grain to Pixel: A Story of Photography in China features signature camera works by 70 artists and documents dramatic changes in the country.
Pulitzer Prize-winning photographer Liu Heung Shing initiated the exhibition at the center. It is curated by his partner, Karen Smith, a British art historian and curator. Liu, who founded the center, is a former Associated Press photo journalist long known for documenting China through the lens.
During the exhibition, visitors can meet some of the photographers and visiting artists from China and abroad.
If you go
Venue: Shanghai Center of Photography
Address: 2555 Longteng Ave., Xuhui district, Shanghai
Date: Tuesday-Sunday through Nov 30, 10 am-5:30 pm