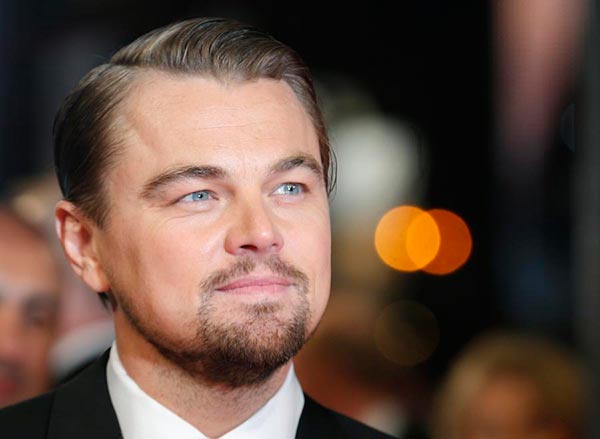 Actor Leonardo DiCaprio arrives at the British Academy of Film and Arts (BAFTA) awards ceremony at the Royal Opera House in London in this February 16, 2014 file photo. [Photo/Agencies]
American actor Leonardo DiCaprio, China's media mogul Wang Zhongjun and real estate businessman Wang Jianlin were among the world's top art collectors in 2015, according to a report released by ARTnews magazine on July 7.
This is the first time the Oscar-nominated actor was included in the New York publication's annual 200 list. Microsoft co-founder Paul Allen, hedge fund tycoon Steve A. Cohen and billionaire Eli Broad were also on the list.
DiCaprio has been an ardent collector of contemporary art as well as comics, rare books and fossils. "One of his first major purchases was a Basquiat drawing," the magazine said. Over the years, The Wolf of Wall Street actor has purchased renowned works by Picasso, Andreas Gursky, Takashi Murakami, Ed Ruscha, Elizabeth Peyton, Sara Lucas and others.
The actor has not talked publicly about his private collection, but according to a number of art blogs that keep track of his purchases, DiCaprio's latest acquisition is a sci-fi painting, Nachlass, by Brooklyn-based artist Jean-Pierre Roy, this year.
The actor has been active in the art sector in Los Angeles, where he was born. He has co-chaired the annual Art + Film Gala with the LA County Museum of Art and also agreed to donate a work by artist John Garrard to the museum. In 2013, DiCaprio's foundation teamed up with Christie's to organize an environmental charity art auction, which brought in $38.8 million in funds.