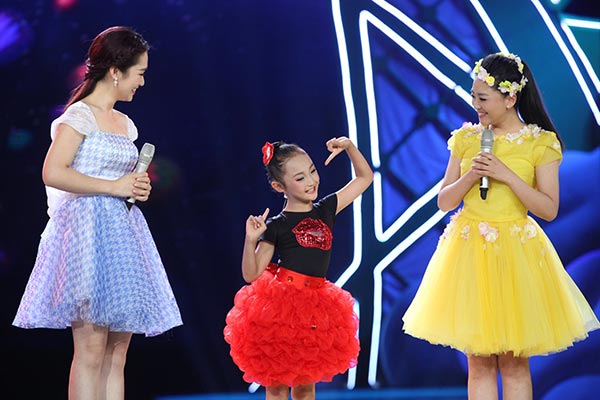 A CCTV 6 gala to promote the summer release of 18 animated movies. [Photo provided to chinadaily.com.cn]
Up to 2,000 cinemas in China have launched "Morning! Animated Movies", a summer campaign, for children and young adults.
It began on Saturday and will run through August, with daily showtime from 9 am to 11 am. During this period, 18 Chinese movies are expected be released on the mainland. Other than attracting children, the movies promise to take young parents on a nostalgic trip back to their childhood.
Monkey King: Hero Is Back, inspired from the ancient Chinese classic Journey to the West, would remind Chinese in their 30s of the 1986 hit TV series adapted from the novel.
The movie was shown at the Cannes International Film Festival in May and was voted best picture by media during a preview at the Shanghai International Film Festival in June.
Some Chinese reviewers have given it high marks — 8.7 of 10 — on leading movie website Douban.
Mr. Black: Green Star, featuring a black cat's hunt of a gang of evil mice, is also listed among favorites this summer. It takes inspiration from a hit TV series in the '80s.
Titles that may draw expats to the theaters include Snow White: The Mysterious Father, The Little Mermaid: Attack of The Pirates and A Jewish Girl in Shanghai.
A gala to promote the movies was organized by China's leading movie channel, CCTV 6, on July 10. It was attended by celebrities such as Yang Tongshu, Huang Yi and Hu Yanbin.
Related:
Chinese director Jia Zhangke to lead Toronto film festival's inaugural jury