Just try it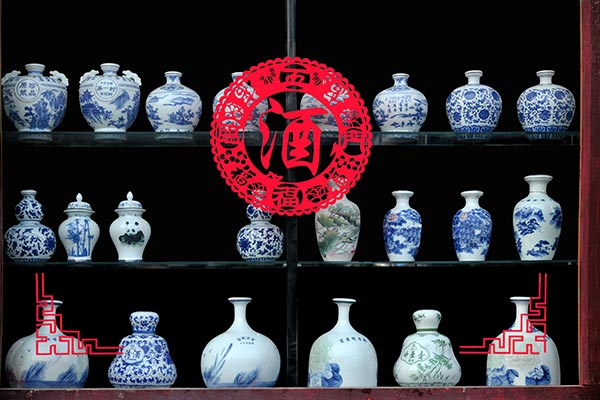 A showcase of bottles of baijiu made in Shanxi province, known for its famous liquor brand Fenjiu, in an exhibition room in the ancient town of Pingyao.[Photo provided to China Daily]
That's the message behind World Baijiu Day, as a Beijing blogger tries to cut through global misperceptions about the world's most-consumed spirit. Mike Peters reports.
Jim Boyce is not on a mission to make foreigners like baijiu.
That might surprise fans of his Beijing-based nightlife and wine blogs, where he's been eagerly promoting his upcoming World Baijiu Day and posting fun little stories about his visits to distilleries of China's high-octane white spirit.
"I can't control whether someone will like baijiu," he says, adding that his goal is to simply get people to try it.
That's not always easy, even with foreigners in China who see Chinese pounding room-temperature shots of 55-proof white lightning with shouts of ganbei!
"A lot of laowai (foreigners in China) say the stuff tastes like kerosene or old socks," Boyce acknowledges. "But how many of us developed our taste for gin or vodka by drinking lots of it at room temperature?"
That's why Boyce is pushing the bars and restaurants participating in his global event on Aug 8 to be innovative with China's national liquor.
One Beijing eatery has been testing "deep-fried baijiu", made by soaking chunks of angel-food cake in the spirit before tossing in hot oil. A craft brewer will use qu, the "starter" that baijiu makers use to turn grain into alcohol, to make a special beer for the occasion. There are plans to use baijiu in ice cream, cocktails and infusions. Baijiu brownies, anyone?
If that all sounds mad, Boyce says, consider a West-to-East experiment that has been a huge hit in Chinese bars: Chivas mixed with sweet green tea.