Johnny Depp delights sick children with hospital visit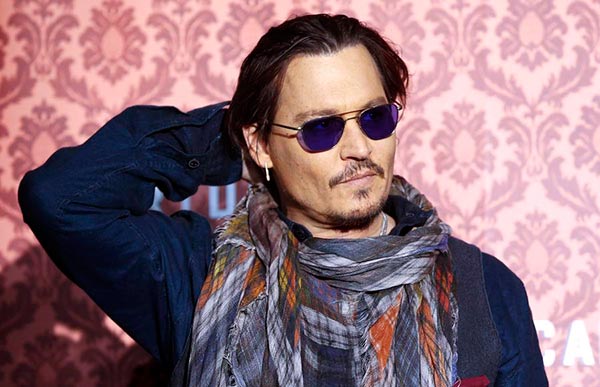 Cast member Johnny Depp attends a photocall to promote the world premiere of the film 'Mortdecai' in Berlin, January 18, 2015. [Photo/Agencies]
American actor Johnny Depp paid an unannounced and private visit to a children's hospital while taking time out from shooting the latest installment of the Pirates of the Caribbean on Australia's Gold Coast.
He had told staff at the hospital not to notify the media or patients at the nearby Brisbane hospital, and arrived by helicopter dressed as his character Captain Jack Sparrow and surprised the children in the almost two-hour visit Tuesday afternoon.
His visit came to light when selfies he took with patients began appearing on social media.
"He was taking his time to make sure he spoke to each and every one of them," a mother of one patient later told local media.
"It was really beautiful. Everyone kept on trying to move him on, but he kept on coming back."
"He came on the condition that he wasn't pushed along and crowded by adults and he could spend as much time as he wanted with the kids. He was here for the kids."
The 52-year-old actor reportedly makes many unannounced visits to children's hospitals.
Related:
Johnny Depp's pet dogs may be killed by Australian authorities