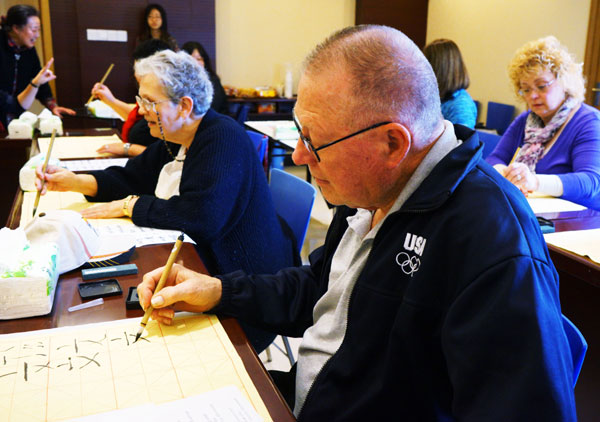 Practice makes perfect for this pupil, March 26. [Wang Jianzhong/Asianewsphoto]
The news that United States first lady Michelle Obama had tried her hand at Chinese calligraphy under the watchful eye of Chinese first lady Peng Liyuan spread like wildfire, arousing interest among foreign residents in Suzhou.
A Chinese calligraphy class run by the Suzhou Service Center attracted more than 20 expatriates, March 26. Foreigners from the US, Canada and Great Britain were taught about the development and evolution of Chinese characters.