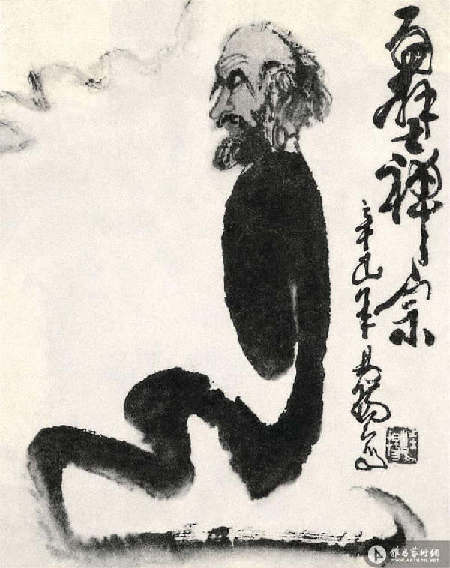 Wang Yiyang's artwork [Photo provided to chinadaily.com.cn]
Wang Yiyang is an artist known for combining calligraphy and Chinese painting techniques while also using Chinese fairy tales and landscapes for his art work.
The artist was born in 1931 in the Gulangyu District, a small beautiful island in Xiamen, Fujian province. While growing up, the cultural atmosphere of the island had a great influence on him.
Wang first began to show artistic talent when he was just a child. He started painting at the age of five, and spent almost ten years developing his skills, such as imitating traditional Chinese gongbi, a realist painting technique characterized by fine brushwork and close attention to detail. He also studied various styles of Chinese calligraphy. By the time he was a teenager, Wang was already regarded as a painting "prodigy". When he was 14 years old, 16 of his paintings were chosen for an exhibition in the United States.
As a student at the Shanghai Art College (1948-1949), he studied under such masters as Liu Haisu, Pan Tianshou, and Huang Binhong, while also majoring in Eastern and Western painting styles.
Although his early development as an artist was ideal, he still refuses to ignore some unpleasant memories. In his book Internal Monologues of Yiyang, (《易扬心语》) he comments on the tough period between 1959 and 1979 in Guantao county, Hebei province and said, "My life experience had been enriched a lot during those decades. Somebody thought it was the waste of my youth, but I disagree. During that time I lived passionately. I produced several pieces including human portraits, sketches of domestic life and so on, which were popularized by local residents."