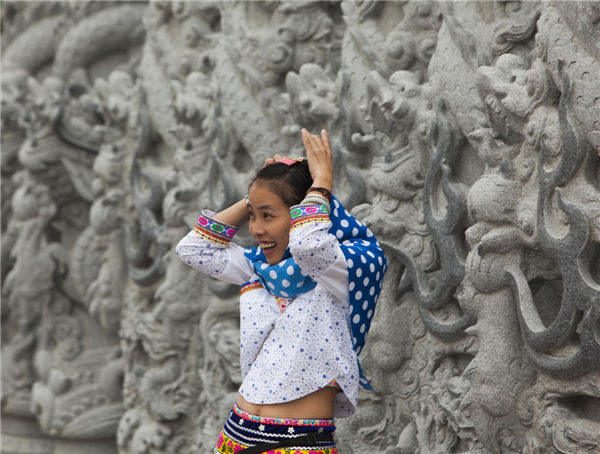 A girl stands in front of a stone sculpture in Hui'an county, Fujian province, December 8, 2013. [Photo/Xinhua]
Hui'an stone carving has enjoyed a long history spanning over 1,600 years, and boasts various engraving techniques.
The craft was listed within the first group of national intangible cultural heritages in 2006, and Hui'an county was honored as "The hometown of Chinese folk art (sculpture)".
Today, the number of people working in the stone carving industry is around 100,000, creating an annual industry output value of 15 billion yuan.