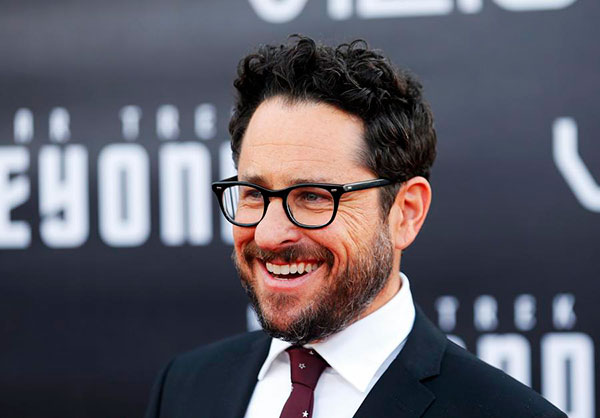 Producer J.J. Abrahms arrives for the world premiere of "Star Trek Beyond" at Comic Con in San Diego, California US, July 20, 2016.[Photo/Agencies]
Paramount's latest big-screen installment of the "Star Trek" series was the top-grossing movie in North American theaters this weekend, ending the five weeks of animated films "The Secret Life of Pets" and "Finding Dory" in first place.
The science fiction sequel starring Chris Pine, Zachary Quinto, Zoe Saldana, and Idris Elba topped the box office with 59.6 million US dollars in its debut weekend in 3,928 theaters in the United States and Canada, according to estimated figures released Sunday by comScore. But that's a 15 percent drop compared to the 70.1 million dollars opening for "Star Trek Into Darkness" which opened in 2013.
"Star Trek Beyond" has received strong reviews and opening day audiences gave it an "A-" CinemaScore. Critics gave it as high as 84 percent of approval rate on RottenTomatoes. The audience watching this movie in theaters was 57 percent male and 73 percent of the audience was over the age of 25.
The animated comedy "The Secret Life Of Pets" took second place after two weeks on top, declining 42.3 percent to an estimated 29.3 million dollars in its strong third weekend performance as the film has now grossed over 260 million dollars in North America.
Warner Bros.' horror film "Lights Out," making its debut in theaters, and "Ghostbusters" tied for third with 21.6 million dollars each.
"Ice Age: Collision Course" was fifth with 21 million dollars. This opening was 54.9 percent behind that of 2012's "Ice Age: Continental Drift" and 49.6 percent behind that of 2009's "Ice Age: Dawn of the Dinosaurs" .
Rounding out the top 10 were the animated comedy "Finding Dory" (7.2 million dollars), "The Legend Of Tarzan" (6.4 million), "Mike and Dave Need Wedding Dates" (4.4 million), "Kabali" (4.1 million), and "Hillary's America: The Secret History Of the Democratic Party" (3.7 million).