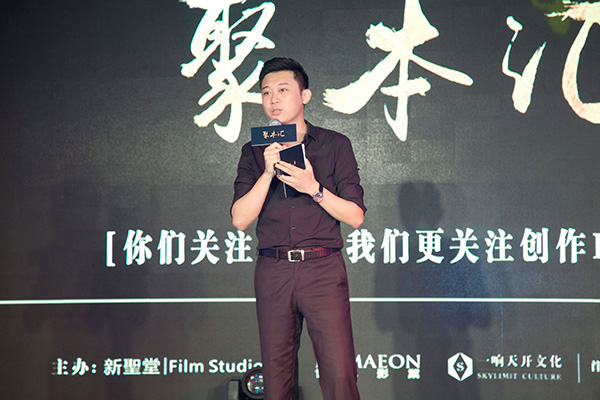 Tian Yusheng. [Photo provided to China Daily]
A nationwide program to discover young script writing talent was launched on July 18 in Beijing.
The program, titled "Jubenhui", or Script Collecting, has been launched by New Saint, a Beijing-based startup owned by Huayi Bros., one of the country's largest film studios, and electronics giant Xiaomi.
New Saint, which mainly focuses on the script-writing business, will run the program for seven months in its hunt for original tales from young talents aged between 18 and 35.
Tian Yusheng, the founder of New Saint and a veteran scriptwriter, says the program has invited 12 veteran directors to be judges.
Up to 1 million yuan ($150,000) will be awarded to three winners, and the program will cover 100 colleges across the country.
Speaking of his expectations from the program, Tian, who is known for his 2013 hit EX-Files, says: "We hope it can link potential authors and eager investors."
Wang Zhonglei, the co-founder of Huayi Bros, says: "More than 700 new productions were launched at this year's Shanghai International Film Festival. But some of them did not even have completed scripts."
He hopes that the program will help uncover more young blood to expand the country's script-writing talent pool.
Related:
'Cold War II' continues to lead Chinese box office