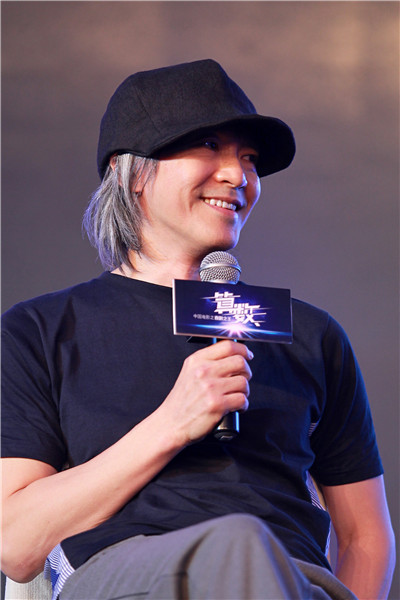 Stephen Chow has a long list of comedies under his belt. [Photo/CFP]
Hong Kong filmmaker Stephen Chow may be the king of comedy films in China, according to a new survey.
Toutiao.com, the website of a popular cellphone application, gathered data from its nearly 300 million users to show Chow's influence on cinema audiences since the 1990s.
The survey, which was released in Beijing on Saturday, said the 53-year-old director, actor and scriptwriter of some of the country's most memorable comedy films, was rated the most popular director in the genre, based on a staggering number of "clicks", page views and comments about him.
More than 280 million hits were recorded on Toutiao.com stories related to Chow-outstripping by almost four times those for Xu Zheng, the most popular director in the category after Chow.
Xu is best-known for Lost in Thailand (2012).
Chow's new feature, Mermaid, is the most anticipated film scheduled for release in the traditionally cut-throat Spring Festival season next year, the survey showed.
His film King of Comedy (1999), in which he plays the lead role other than directing it, was found to be his best film by users of Toutiao.com.
"Of all the statistics you see, anything related to Chow is almost always in the first place," Zhang Wenbo, CEO of the Beijing-based film marketing company Brave Entertainment, said at the news conference organized by Toutiao.com on Saturday.
His company is behind many of China's popular films.
Chow, who briefly appeared at the same media event, said he was thankful for all the support and love of his fans.
"On social media, the more you are talked about, the more you will be talked about in the future," Jin Pengyuan, a marketing specialist, tells China Daily.
"Chow has the rallying appeal you see once in a hundred years. His name is worth so much."
He has influenced more than a generation of Chinese with a long list of comedy films, ranging from crime thrillers to sci-fi, featuring a trademark display of his nonsensical sense of humor.
For mainland audiences, many of Chow's earlier films were watched not in the theaters but online or on TV, often repeatedly.
The survey suggested Chinese between the ages 18 and 30 were among Chow's most avid followers. They are also today's most coveted group of moviegoers.
Chow's last film, Journey to the West: Conquering the Demons, earned more than 1.24 billion yuan ($194 million) from the box office in 2013.
In the last decade, comedy films have been driving revenues in the world's second-largest film market, according to Entgroup, a Beijing-based industry consultancy.
Action and romance are the genres that come after comedy in China.
This year, the country's box office is expected to make a total of 40 billion yuan.