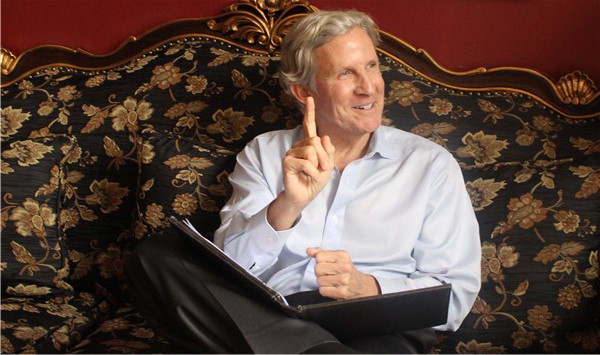 US filmmaker William Mundell says his documentary Better Angels is more dramatic than analytical. [Photo provided to China Daily]
"The mystic chords of memory ... will yet swell the chorus of the Union, when again touched, as surely they will be, by the better angels of our nature."
With this, US President Abraham Lincoln ended his first inaugural speech in March 1861, with his country on the verge of civil war.
A documentary, tentatively titled Better Angels, is scheduled to be released in the United States and China more than 150 years since that speech in a bid to invoke its spirit of tolerance and forward-looking ideals at a time when relations between the two countries face some challenges.
According to William Mundell, Nobel Prize-winning economist Robert Mundell's son, who is making the movie, about two-thirds of the shooting is complete, and with $2.5 million in private funds from the US and Canada, it is likely to be out in the first half of next year.
The movie, which will show aspects of Sino-US relations, intends to have audiences in both countries reconsider the relationship in a new light, the producer says.
"It's not like a traditional documentary on the US-China relationship, which is typically monopolized by talking heads," William Mundell, 55, tells China Daily in Beijing. "It's more dramatic than analytical."
About 250 people have been interviewed to date for the documentary, including former US secretary of state Madeleine Albright, Chinese real-estate tycoon Wang Jianlin, Chinese policy-makers and government scholars, and entrepreneurs from both countries.
But, William Mundell says, ordinary Americans play the main role in looking at Sino-US relations through the lens of daily life, and how they can break down barriers between the two countries.
For example, the documentary records the account of Memo Mata, an American soldier who fought in Iraq, but was disillusioned by life in the US. Later, he found a fresh start in Shanghai, where he now works as a teacher and a successful American-football trainer for children.
"He has found his version of 'the American Dream' here," says William Mundell, who turned emotional while recalling this story from the documentary.