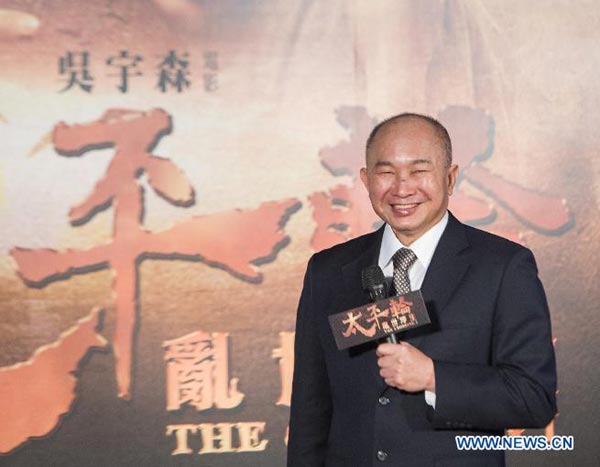 Director John Woo of Hong Kong attends the premiere of his movie The Crossing I in Taipei, southeast China's Taiwan, Dec 2, 2014. [Photo/Xinhua]
The disappointing box office performance of epic drama "The Crossing: P
art
1" is a sign of the growing influence of a younger group of
film
goers in China.
Although "The Crossing: Part 1" stars the famed Takeshi Kaneshiro, Zhang Ziyi and Song Hye-Kyo and was made with at least 300 million yuan in investment, it has only earned 180.2 million yuan ($29.4 million) since it hit theaters on Dec 2, much lower than the expected 600 million yuan.
Meanwhile, the domestic romance "Fleet of Time," which follows the lives of a group of young friends, has easily taken in 548 million yuan since its debut on Dec 5, China Film News said in a report.
Adapted from the popular novel of the same name by Chinese writer Jiu Yehui, "Fleet of Time" tells the story of a group of friends as they experience high school, college and eventually adulthood through the 1990s and 2000s.