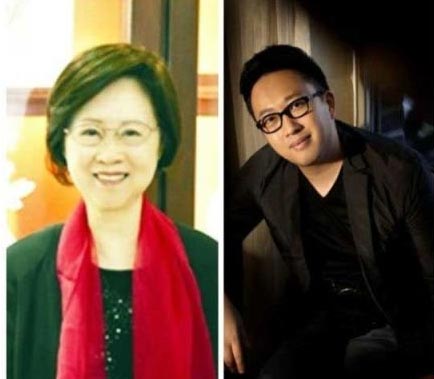 Chiung Yao (L) and Yu Zheng (R) are in a plagiarism battle. [Photo/Sina Weibo]
More than 100 Chinese screenwriters have voiced support for novelist Chiung Yao, who is currently in a plagiarism battle against scriptwriter Yu Zheng.
Taiwan-based novelist and screenwriter Chiung Yao pressed charges against Yu zheng, claiming that the plot of TV series "The Palace: The Lost Daughter" was almost completely copied without permission from her novel "Plum Blossom Scar."
A total of 109 screenwriters have signed a joint declaration with a list of their names and posted it on microblog site Sina Weibo.
They say they condemn all forms of plagiarism and look forward to justice in the case.
Last Friday, the No. 3 Intermediate People's Court of Beijing held hearings about the plagiarism case.