Pan Yueming wins final ruling in reputation infringement case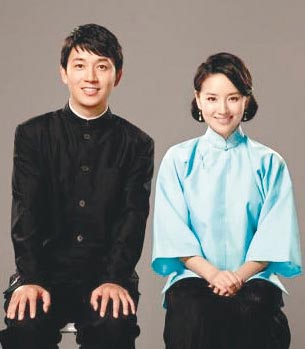 A wedding photo of actor Pan Yueming and actress Dong Jie. [Photo/Agencies]
Defendants in Chinese actor Pan Yueming's reputation infringement case have not responded to the verdict in the second trial ruled last month.
The verdict ruled that his ex-wife Dong Jie's agent Ren Jiaying, and the newspaper Shanghai Times, must make an open apology to Pan within 7 days after the written judgment was reached.
After Pan divorced Dong in 2012, rumors surfaced on the internet that Pan was in debt, addicted to gambling and discrediting Dong.
Dong's agent Ren Jiaying confirmed the rumors in an interview with Shanghai Times. Pan's attorney sued Ren and Shanghai Times for infringing his reputation, and won the trial.
Related:
Football player's selfies go viral online