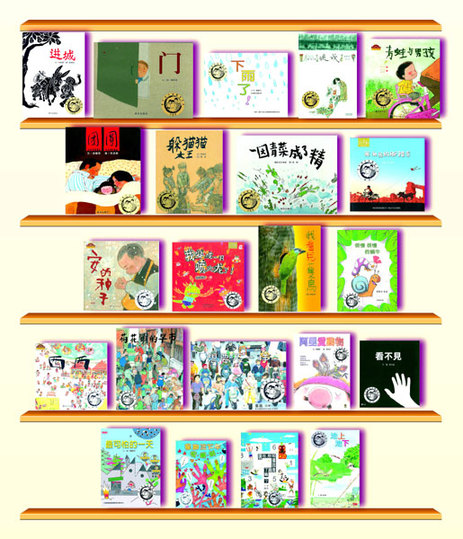 Some of the books that won the Feng Zikai Picture Book Award in the past few years. Photo Provided to China Daily
Competition has heated up as an international award highlights the best of Chinese-language picture books for children. Liu Zhihua reports.
Chinese-language picture books, with delicate drawings and stories for children, are attracting global attention for their quality.
Applications for the fourth annual Feng Zikai Picture Book Award will open on Jan 1 and close on Feb 28, the organizing committee announced last week in Beijing. The award is the only international literary honor for original Chinese-language children's picture books.
The writers and illustrators of the winning book will once again take home a total of $20,000. The organizer also buys 3,000 copies of the winning book to donate to schools to promote reading.
Writers and illustrators of each of four runner-up books will share $5,000 this year.
The biennial award began in 2009, and any picture book for children aged from3 to 12 that first published in Chinese in the two years before the award year is eligible, regardless of where it was first published.
"The board feels it's necessary to encourage writers and illustrators to create quality original Chinese picture books for children," says Fok Yuk-ying, a consultant to the Feng Zikai board since 2007.
"It also wants to encourage publishers to produce original Chinese-language children's picture books, and to engage the public to value and read them."
Hong Kong-based Chen Yet-sen Family Foundation, a charity established in 2003 that promotes reading and the building of libraries for children in rural China and Africa, decided to sponsor the award in 2007. Its treasurer, Daisy Chen, had noticed her grandchildren burying their heads in picture books, but most of them were translated versions that often lost certain features and originality, says Fok, who is also assistant professor of literature and cultural studies at the Hong Kong Institute of Education.