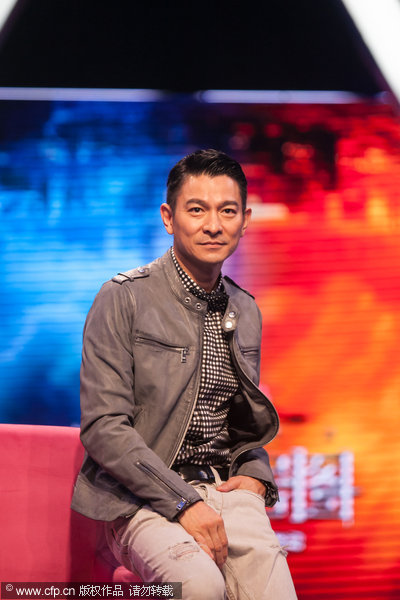 Chinese actor Andy Lau promotes upcoming movie "Switch" in Chongqing on June 5, 2013. [Photo/CFP]
Switch
: A heist film set in Dubai, Tokyo and Hangzhou, Zhejiang province, and crammed with unintentional kitsch.
Related: Cast members promote 'Switch'
The Four 2: Gordon Chan is on a roll. He is wallowing in campy incoherence.
Saving General Yang: All recent retellings of the Yang family saga are dead as a doornail, and much of the costume epic genre is doomed.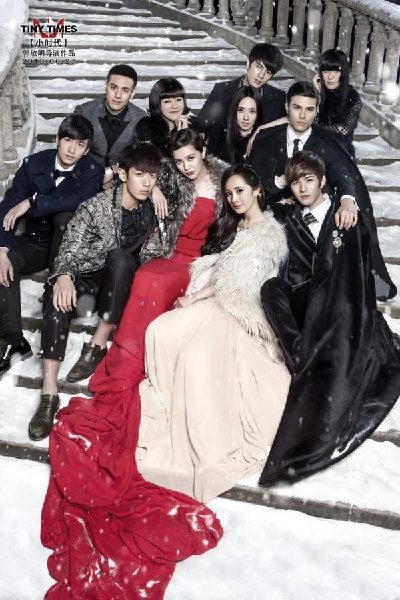 Tiny Times attests to the consumption power of China's much younger movie-goers. Provided to China Daily
Tiny Times
: A Sex and the City wannabe but is below par, with even less spark than the Twilight series.
For more coverages on Tiny Times, click here
Amazing: With or without NBA stars, this one is amazingly awful.
Badges of Fury: Jet Li's third partnering with Wen Zhang yields this crime thriller.
Bring Happiness Home: This spinoff from a Hunan TV variety show harvested so much money that the strategy will be used again, twice, during the coming Chinese New Year season, namely, quickie movies on popular TV shows. Why pay for something you can watch for free? Well, obviously, people are awash with money so they don't care.
Related: