A photographer Dheera Venkatraman, a recent MIT graduate, has published a collection of photos about China's scenery.
The images reveal how China has changed over the years.
Before starting the project, Dheera scoured internet and various books to find old photos of Chinese cities.
After collecting several vintage images, he went to the exact locations shown in the photos and shot using the same angle and same focal distance.
According to Dheera, the most fascinating aspect of the whole shoot was observing what humans are able to change, and what things have stayed the same.
He said cities can emerge from nothing to whole within decades, displaying great economic development and fast urbanization, while mountains and rivers stay still.
To find out more about his China travels, you can visit his website here:
https://dheera.net/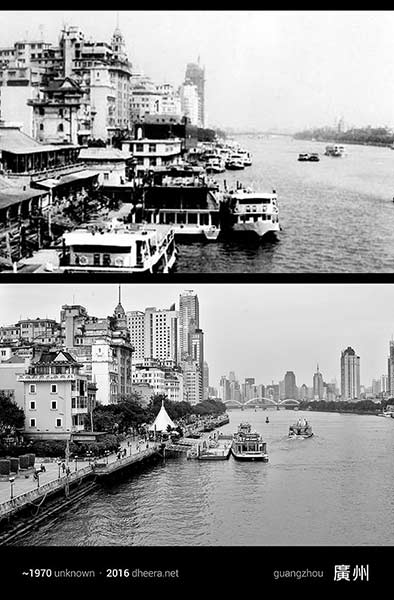 Guangzhou in 1970 (top) and 2016.