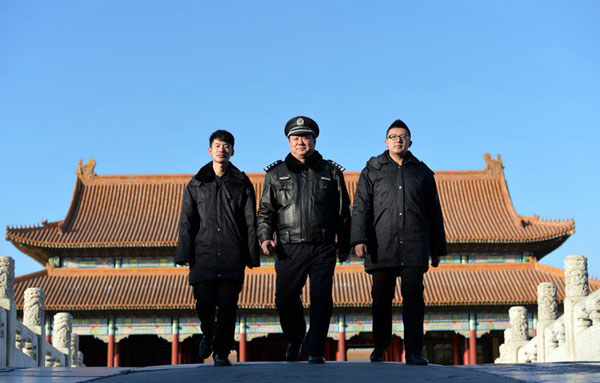 A local policeman poses for a photo with security guards in the Forbidden City in January, 2015. [Photo/CFP]
Statistics show that Beijing police received more than 1,500 drug-related tips from common people, up 64.8 percent year-on-year, and 240 of them provided valuable information leading to the arrest of more than 260 suspects since the beginning of this year.
From March 2014 when Beijing police started awarding people providing valuable tips about terror-related crimes to May 2015, common people provided a total number of more than 800 tips, helping the police crack cases about illegal ownership and transport of guns and explosives as well as instigating violent terrorist activities.