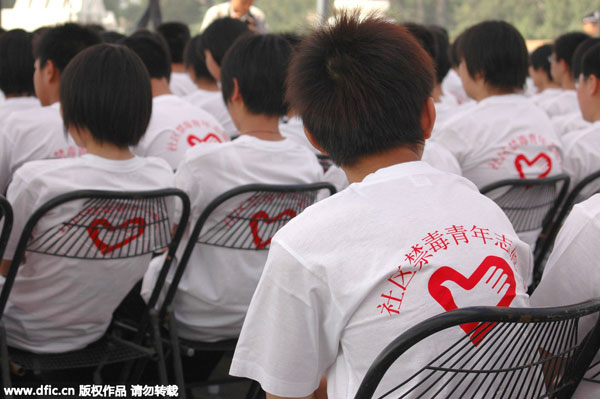 Young anti-drug volunteers in local communities attend an activity held at Ditan Park in Beijing, June 3, 2004. [Photo/IC]
Apart from the permanent residents in communities, BJCYQZ also include security staff at companies and entities, college students and various volunteers who are able to cover the corners that are beyond the reach of community police officers, according to Han Chunxi, deputy-director of the population management division of the district police station.
BJCYQZ is not a newly emerging security force consisting of common people, and it now involves about 120,000 people, said Han.
Besides Chaoyang district, common people across all other districts of Beijing all also play a very important role in keeping the capital safe and stable.