Squirrels keep secrets of weightlifting stunt to themselves; after nearly 10 years alone at sea sailor is looking for the perfect partner; heavens above! Spanish church welcomes pets to mass; there's no excuse for feeling alone in a selfie. Interesting, red-hot and downright odd anecdotes from around the world in our news review of the week.
Anyone for breast milk ice cream?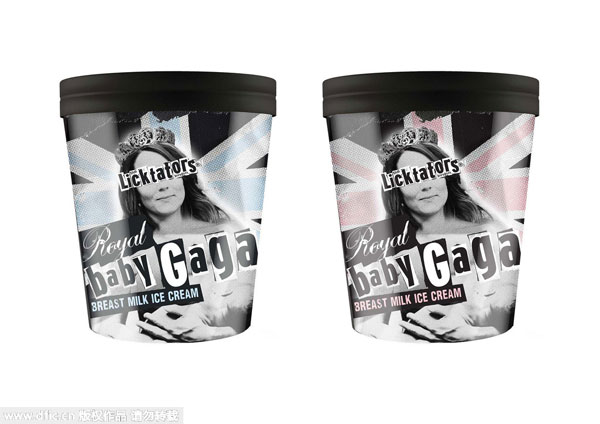 The ice cream comes in 500ml pink or blue tubs. [Photo/IC]
Breast milk-flavored ice cream, dubbed Royal Baby Gaga, has been launched in UK to mark the birth of the Duke and Duchess of Cambridge's second child Princess Charlotte.
The unique dessert, made from donated breast milk having undergone pre-screening in line with hospital standards to ensure safety, was jointly made by London-based ice-creamery the Licktators and breastfeeding campaigner Victoria Hiley.
Hiley, a 30-year-old mother and initiator of the new-themed ice cream, which first appeared in London in 2011 before being confiscated, has again collaborated with ice cream maker Matt O'Connor to create the product. She hopes it will remind Kate Middleton, the Duchess of Cambridge, and other mothers of the benefits of breastfeeding.
A 500ml tub of Royal Baby Gaga will be sold for £19.99 ($30.84) and can be found online and in select London retail stores. All profits will be donated to a breastfeeding charity.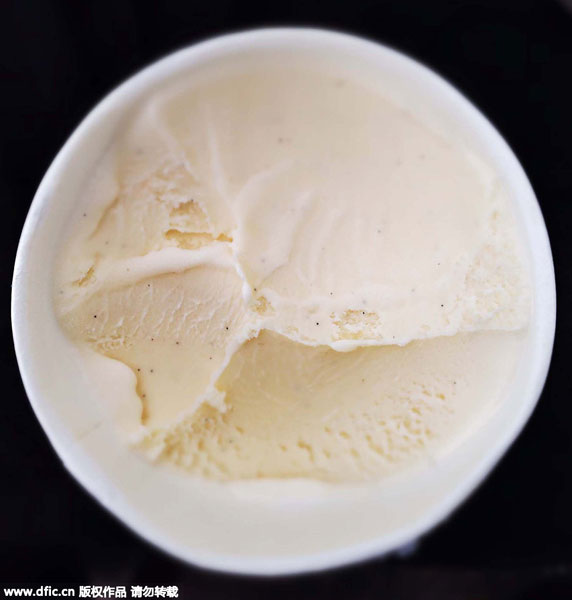 Royal Baby Gaga is blended with Madagascan Vanilla. [Photo/IC]