(Video by Peng Yining/chinadaily.com.cn)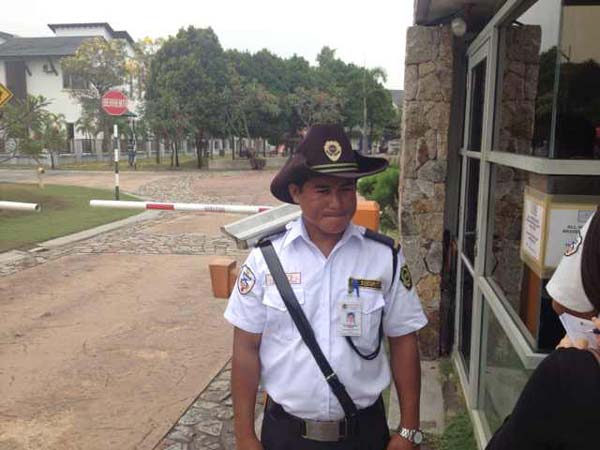 A security personnel stands guard outside the home of Zaharie Ahmad Shah, captain of the missing Malaysia Airlines flight MH370, at the Laman Seri residential area in Malaysia, March 16, 2014. [Photo by Peng Yining/chinadaily.com.cn]
China plans to send five experts to Malaysia to help in the search operations, China's embassy in Malaysia told China Daily.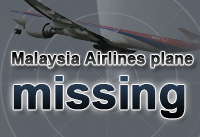 Passengers' and their nationalities:
Chinese 154 
Malaysia 38
India 5
Indonesia 7
Australia 6
France 4
USA 3 
New Zealand 2
Ukraine 2
Canada 2
Russia 1
Italy 1
Netherlands 1
Austria 1
KUALA LUMPUR - Confirmation that a missing Malaysian airliner was deliberately diverted suggests several scenarios that have sharpened scrutiny of the passengers and cockpit crew, with police reportedly searching the pilot's home.
Prime Minister Najib Razak announced Saturday that satellite and radar data clearly indicated the plane's automated communications had been disabled and the plane then turned away from its intended path and flown on for hours.
"These movements are consistent with deliberate action by someone on the plane," he said, adding that investigators had consequently "refocused their investigation into crew and passengers on board."
Flight MH370 was under the command of Captain Zaharie Ahmad Shah, and his First Officer Fariq Abdul Hamid.
Malaysian reporters said they witnessed police enter Zaharie's home on Saturday, spending two hours there.
The 53-year-old had assembled his own flight simulator at home, according to online tributes describing his passion for flying.
Since the Sept 11, 2001 terror attacks, the International Civil Airline Organisation has mandated high security standards for plane cockpits.
Cockpit doors - reinforced to withstand bullets - must be locked from the inside before push off from the gate.
"So for me there's only a few scenarios," said Paul Yap, an aviation lecturer at Temasek Polytechnic inSingapore.
"First the people involved in the deliberate actions are the pilots, one of them or both of them in cahoots.
"Then we have a scenario where terrorists make the pilots change course and switch off the transponders under duress, maybe threatening to kill passengers," Yap said.
The transponder of MH370 was switched off around the time analysts said it would have reached its cruising altitude, when pilots often emerge to take a bathroom or coffee break.
The hijackers of the four planes used in the 9/11 attacks turned off the transponders of three of the jets.