A news briefing for relatives of passengers aboard the Malaysia Airlines' missing flight MH370 turned chaotic at Beijing's Metropark Lido Hotel on Friday after the relatives' attempt to set up a commission to smooth communications with the airlines failed.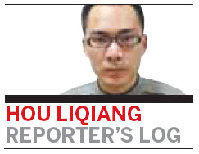 The attempt ended when many relatives refused to sign an authorization for the commission.
The 2 pm briefing erupted into chaos when a relative who had been serving as moderator of the briefings didn't show up. So, many relatives simply shouted out their questions.
"Give my relatives back! Announce the truth!" a man yelled at the front of the room.
He waved his hands to the crowd. "Shout with me! Please!"
Some of the 200 relatives filling the room stood up to shout, with tears in their eyes.
After the man sat down, a woman stood up, criticizing Malaysia Airlines' inefficiency in answering their questions.
"Do you know how many tears we have shed back in our hotel rooms?" she asked before bursting into tears on the spot.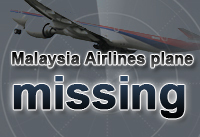 Passengers' and their nationalities:
Chinese 154 
Malaysia 38
India 5
Indonesia 7
Australia 6
France 4
USA 3 
New Zealand 2
Ukraine 2
Canada 2
Russian 1
Italy 1
Netherlands 1
Austrian 1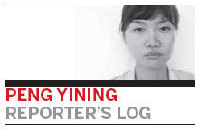 Her sentiment spread like wildfire, and soon most of the other relatives were sobbing.
"Why wasn't the radar tracking information from the Malaysian military made public, even though we have been requesting it for three days?" asked a man, who was greeted with applause. 
The relatives also applauded a question asking whether the company would continue to offer free hotel accommodations to them a week after the aircraft went missing.
At a previous briefing, airlines representatives suggested that the relatives return home to await news of the missing plane.
People responded to some questions with boos and hisses.
"Who gave the microphone to him again?" "Stupid!" Some relatives shouted when an old man from Jinan, Shandong province, asked a series of questions in a dialect few could understand.
"Can you tell me how the passengers could survive if the aircraft landed on the sea?" one of his questions went.
Also unpopular was a man who identified himself as a volunteer.
"I have been here for a while. I feel there is a deep distrust here. If you trust me, let me stake my life on my honesty: The company didn't keep anything back from you," the man said but was interrupted by the relatives, who shouted: "Who are you?" "Get out!"
Some journalists were allowed to enter the briefing room for the first time in almost a week, as requested by the relatives.
"We should let the world know what is happening here," one old man said.
But cameramen were told to stay behind the crowd and to avoid shooting pictures of any relatives.
When cameras were pointed their way, the relatives would shout, "What are you doing? Get out of here!"