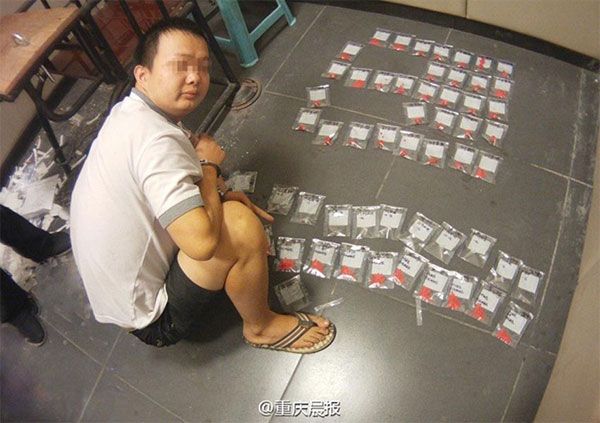 Pills were found on the man. [Photo/Weibo]
Couple attempts smuggling drugs in the wrong places
A young couple was arrested after more than 3,000 pills of Magu, a stimulant consisting of methamphetamine and caffeine, were found inside their bodies at the Chongqing Jiangbei airport on Sept 11.
Both the woman and man attempted to smuggle more than ten sticks of the Magu pills. Most of the pills were swallowed, but the woman had one stick in her vagina while the man had one in his anus.
According to the woman, she was "fully stuffed" so she wrapped the remaining 600 pills into a condom and inserted it into her vagina. When she was on the plane, the condom with all 600 pills slipped out. It took them four days to discharge all the drugs in hospital.
The total street value of the drugs is estimated to be 18,000 yuan ($2,800). She said she was in debt in Yunnan province so she risked selling drugs to redeem her foreclosing home.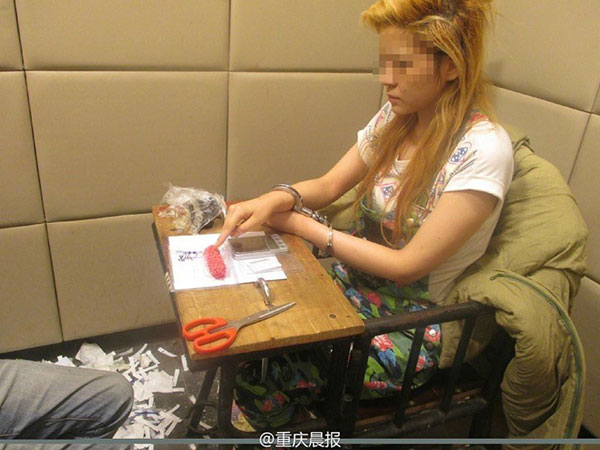 A stick of pills was found on the woman. [Photo/Weibo]