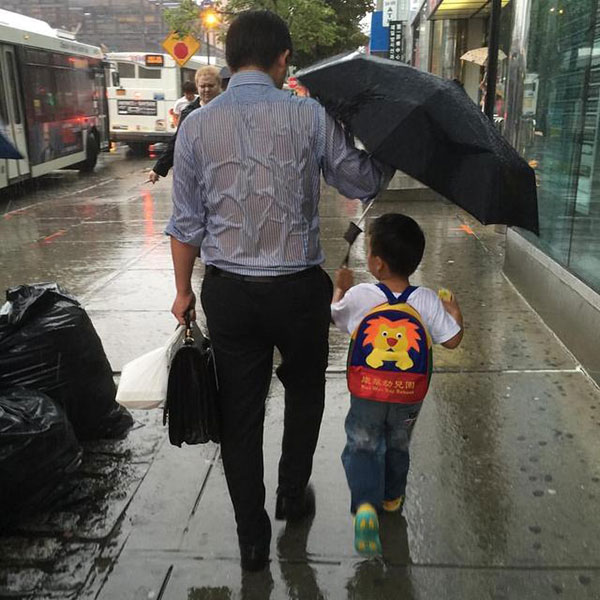 Liu Qiao holds an umbrella for his son in Flushing, Queens, New York, Sept 17. [Photo/weibo]
Umbrella Dad soaked while son stays dry
The 'Umbrella Dad' went viral on China's Sina Weibo after a photo shows his shirt soaked while he holds an umbrella for son in Flushing, Queens, New York City. The father, named Liu Qiao, was taking his son home after kindergarten when the rain just starting pouring down. He said it's very natural to protect his son from the rain.
Liu works at J.P. Morgan in Manhattan and picks up his four-year-old son in Flushing everyday at 5 pm.
Some netiziens questioned why he didn't carry his son home. Liu said, "I hope one day he can be independent, that's why I didn't hold him in my arms. I let him carry his own bags too."
In our next story, a Chinese couple caught smuggling drugs when embarrassing moment on airplane leads to a prison sentence.