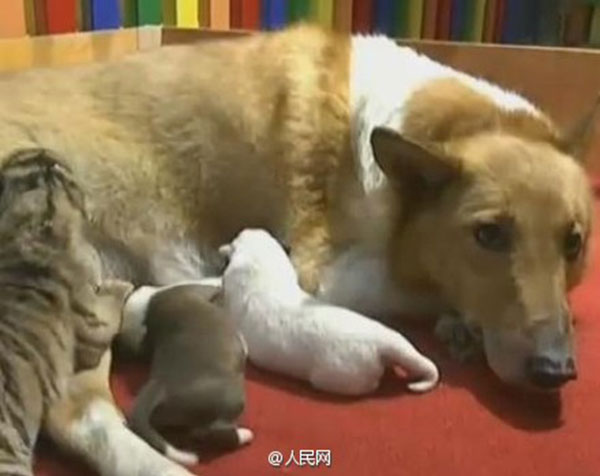 The Siberian tiger cub is being cared for at the zoo.[Photo/Sina Weibo]
Tiger cub raised by a dog
A group of photos showing a dog breastfeeding a Siberian tiger cub at a zoo in Qiqihar, Heilongjiang province has been widely forwarded by many netizens.
A tiger gave birth to quadruplets on August 16 but doesn't have enough milk to feed her cubs, so the dog has become a surrogate mother breastfeeding one cub, qqhrnew.com reported.
That's all for today's trending, do check back tomorrow for more interesting news from around China!