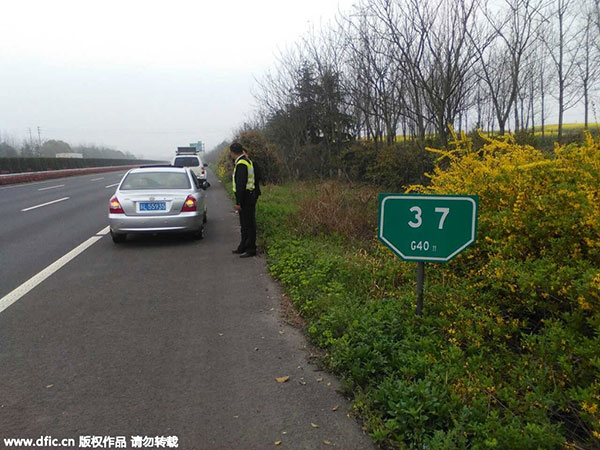 Policemen stop a driver on an expressway. The photo is not related with the story. [Photo/IC]
Man faints after slapping his own face to appease girlfriend
An attempt to appease his girlfriend by slapping his own face backfired while driving down an expressway on Thursday.
The couple was driving in Hefei province when they got into a fight in the car. To appease his girlfriend, the man slapped his face to demonstrate remorse. However, he hit himself so hard that he fell into a faint and lost consciousness.
Policemen sent him to hospital after finding out what happened.
"It is lucky that he stopped the car before fainting, otherwise it would be disastrous," said a policeman.
The couple was on their way to Nanjing, Jiangsu province, for a tour.
In our next story, a "mini" pig grows to unexpectedly large proportions.