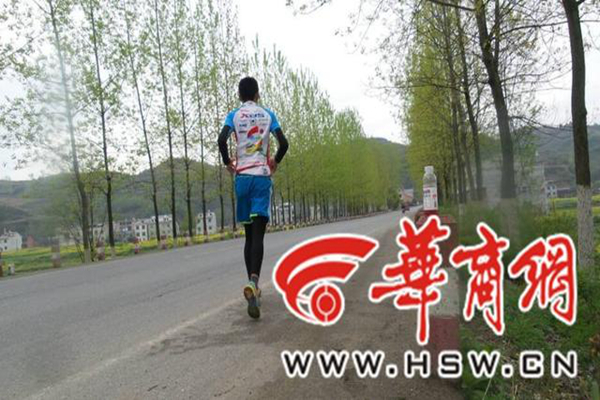 She Mingye runs home on Tomb Sweeping Day. [Photo/hsw.cn]
For marathoner, tomb sweeping goes green
On this year's Tomb-Sweeping Day, a man from Northwest China's Shaanxi province turned to a more environmentally-friendly way to pay tribute to his ancestors, reported Huashang Daily.
She Mingye, 24, ran to his hometown in Ankang city, some 40 kilometers away from the place where he lives, to visit the graveyard of his grandparents on Sunday. The journey took the man more than three hours and She's father was supportive of his green journey: "I think it is a good way to honor the ancestors, economical and good for health."
For another long journey, this one to every corner of China, another young man turns to crowd-funding, in our final story today.