In today's Trending, luxury cemetery bears uncanny resemblance to iconic landmark, man loses his girlfriend through not sharing her photo on WeChat, dogs replace monkeys as favored street performers and an old fat guy becomes a yoga idol.
A cemetery under construction in Wuhan, Central China's Hubei province, has drawn comparison with Beijing's Temple of Heaven. [Photo/qq.com]
'Temple of Heaven' copycats in Wuhan
No one would expect to find the Temple of Heaven anywhere other than in the capital of China.
But a soon-to-be-completed cemetery in a rural village in Central China's Hubei province made an online splash during the Tomb Sweeping holiday, with many commenting on its architectural similarity to the Beijing landmark.
The public cemetery will provide 400,000 niches in which to place urns containing ashes once it's completed. Each space takes up to 0.2 square meters and will cost 10,000 to 20,000 yuan ($1,599 to $3,198).
But villagers living nearby doubted many could be able to afford such a 'luxury', for they earn less than 3,000 yuan per year.
The cemetery covers an area of 26.6 hectares and began construction in 2010 with an investment of 800 million yuan.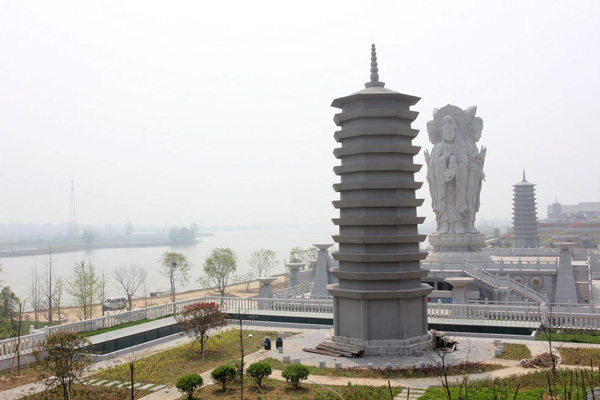 A luxurious cemetery is being built in Wuhan, Central China's Hubei province. [Photo/qq.com]