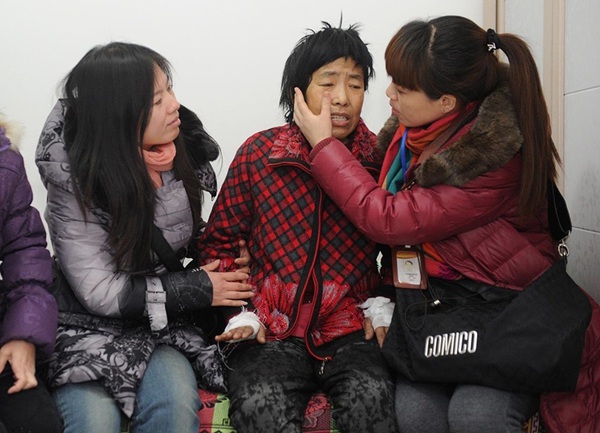 Li, center, sits on a bed after falling from eight-story high, in Shenyang, Northwest China's Liaoning province, on Jan 20. [Photo/qq.com]
Miraculous escape for woman
A 60-something-year-old woman, surnamed Li, survived after falling from the balcony of an eight-story apartment on Tuesday and, to everyone's surprise, sat up straight right on the spot when she gained consciousness a bit later.
After examination, the doctor said Li had suffered only bruises and the bleeding was stopped after bandage.
According to a witness, Li got away with minor injuries because her fall was broken by a bundle of electric wires and she landed on snow.
Find out why group dancers lost their rhythm in our next story.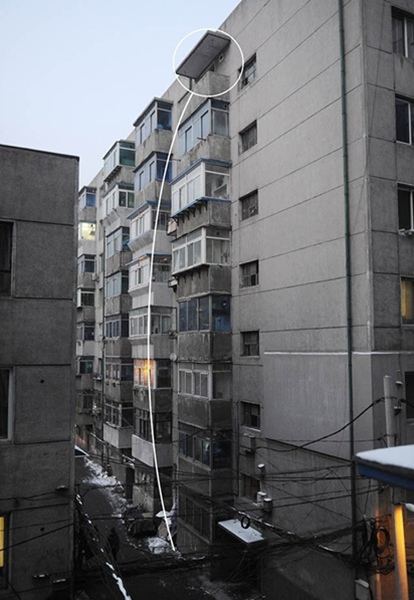 The eight-story building Li fell from. [Photo/qq.com]