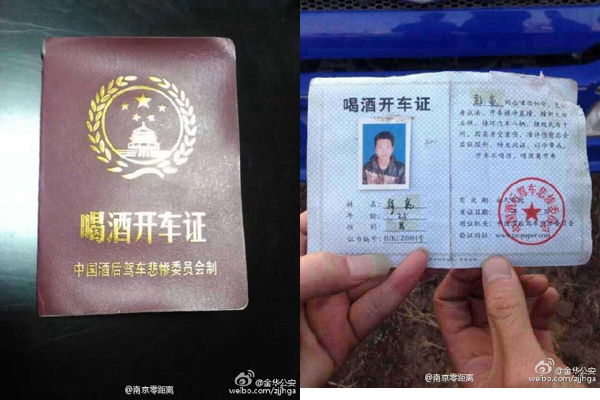 The drunk driving permit [Photo/Weibo.com]
Driver whips out drunk driving permit
A microblog on Jinhua police's official account on Sina Weibo went viral earlier this week. When the police in Jinhua city, East China's Zhejiang province, stopped a car and conducted a search, they were startled to find a drunk driving permit from the driver.
The man later confessed that he had bought the permit from a sidewalk stand for only two yuan because he thought it would be amusing.

When the police threatened to revoke his license for running a red light, the driver replied that it was already confiscated when he had ran afoul of traffic rules previously.

In our next story we show how caretakers turned torturers.