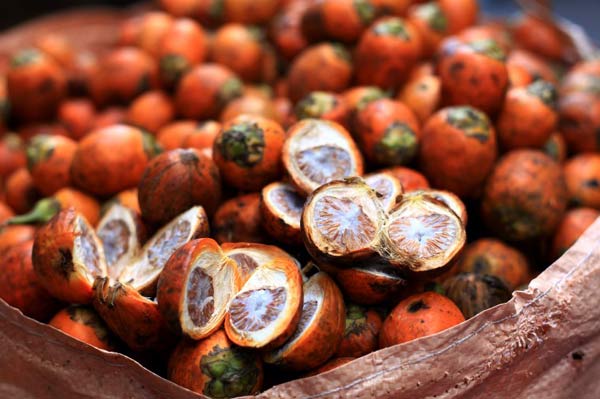 File photo of betel nuts. [Photo/plantphoto.cn]
Betel nuts' smell faint bus driver
There are reasons why some public transportation forbids eating and drinking. On Jan 7 a man in Kuerle city of Xinjiang Uygur autonomous region chewed betel nut on a bus and, despite the warning by the bus driver of possible allergy to its smell, continued chewing it. The bus driver soon developed difficulty in breathing and went unconscious.
The driver was later sent to hospital her blood pressure was discovered to be high. As she suffers from hypertension and obesity she fainted from the smell, said the doctor at PLA No 273 Hospital.
Find out what happened to plane's door in our next story.