Cartoons help ease C-section procedures, thieves dig iPhones, woman survives seven days in 20-meter hole, driver comes crashing down to ground.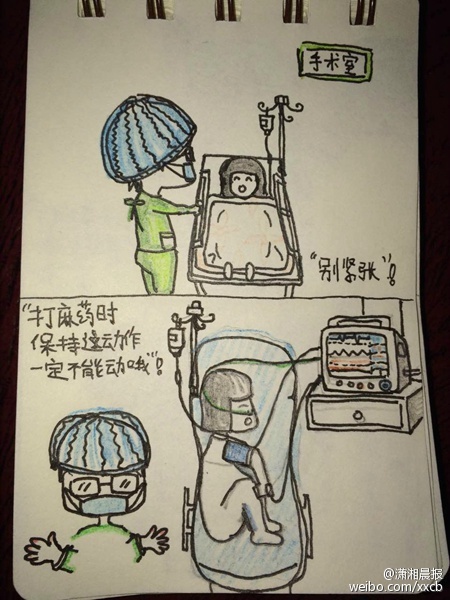 The illustrations read: (Up) Don't be nervous; (Down) Please maintain this position while you get anaesthetized.
Anesthetist uses cartoons to ease labor pain
When a deaf-mute person goes through labor, doctors usually face communication problems.
To ease the pain, an anesthetist in Hunan province came up with hand-drawn cartoon illustrations for his patient.
The young anesthetist, Yao Xiang, made the drawings hastily before the cesarean on Monday, after he was told to draw something to explain the procedure to the patient, according to a nurse at the hospital.
The 25-year-old handsome doctor become an instant online hit after Xiaoxiang Morning Post picked up the news and posted the photos of the anesthetist and his brainchild on Sina Weibo, Chinese version of Twitter, leaving many female commentators asking "does this guy have a girlfriend"?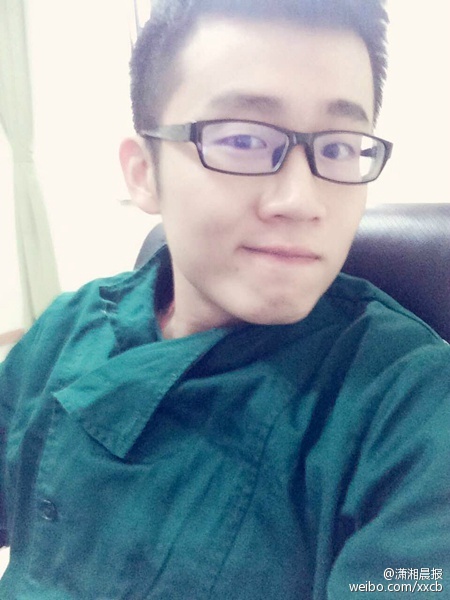 The anesthetist is pictured in this photo. [Photo/weibo.com/xxcb]
Our next story reveals what a 7-year-old did to help father.