In today's trending news, you will know how geek locates 'goddess' after seeing weibo post, BMW owner takes unusual path to show anger, and artist creates beauty from dust.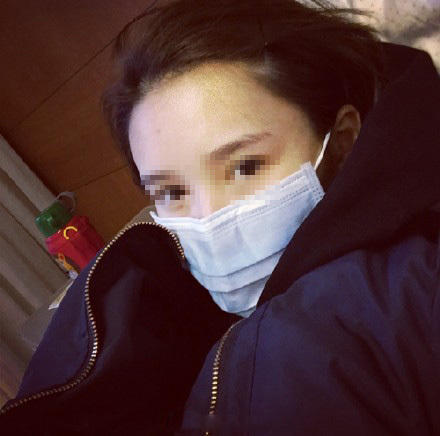 Photo posted by the actress on Weibo.
Man tracks down 'goddess' at hospital
Fascination with an actress proved to be so irresistible that a fan was drawn to her hospital bed after the geek found his "goddess" through a post on Weibo.
The actress, who has over 400,000 followers on Sina Weibo, posted the photos of her from ward bed yesterday. However, she never expected it would draw adorers to the hospital.
In two hours after she posted the photos, a man turned up at the ward and told the actress that he was a huge fan of her. When asked how he had found her, the man revealed that he had located the hospital through the photos his "goddess" had posted online.
But the poor man's heart was broken when the actress appeared not to be pleased by his unexpected presence. And the visit came to an end when police was called in and the heartbroken fan was asked to promise that he would not disturb her anymore.
Find out why a BMW owner threw a million yuan at police in our next story.