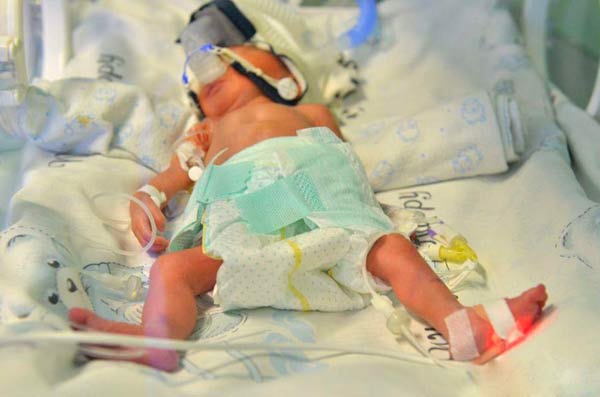 The newborn received delicate care. [Photo/iqilu.com]
31-year-old woman delivers five babies
It is said that labor pain is the most painful thing in the world. Now imagine the pain if five babies are delivered at the same time.
A 31-year-old woman delivered quintuplets in Heze, Shangdong province, reported iqilu.com on Wednesday. The chance that a woman would have five babies at the same time is one out of 65 million.
The doctor said this was the first time in her 23-year career that she has seen such a case.
The heaviest baby weighed 1.135 kg, and the tiniest one died after birth due to premature delivery.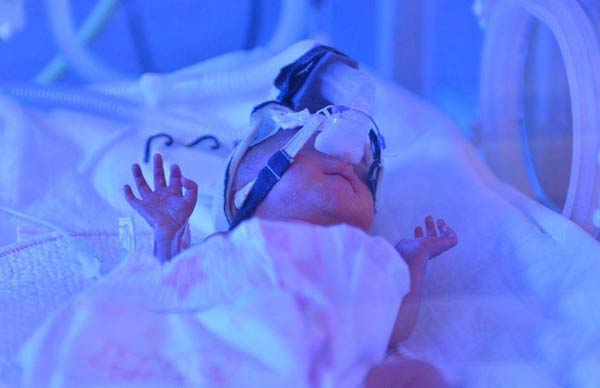 A baby in the incubator. [Photo/iqilu.com]
In our next story we reveal why a restaurant takes orders only in sign language.