You can hear the jingling sound of the silver objects in Chen Zhenan's workshop as he immerses himself in his silver ornaments in the village of Jichang, Guizhou province, among the Shui ethnic group, carrying on the craft that has been handed down for generations and which he inherited from his father after dropping out of junior high school.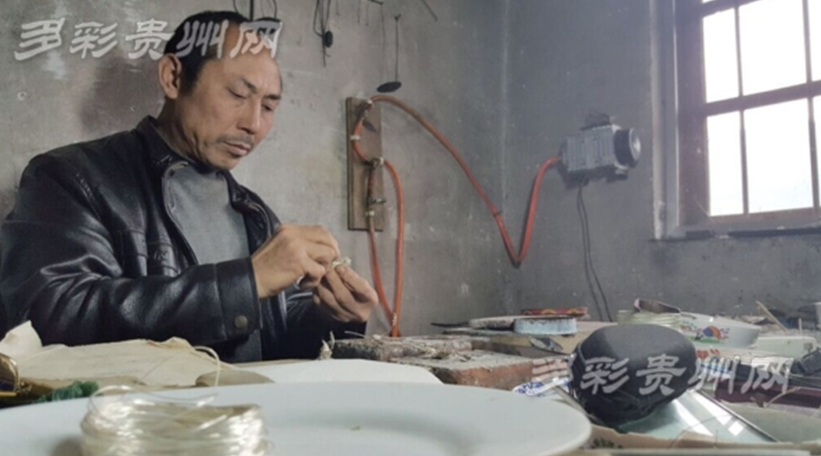 Chen Zhenan concentrating on his silver work in his shop in Guizhou province [Photo/gog.cn]
The 54-year-old Chen's village, locals will tell you has a reputation as a "silver village" for its silver arts which brought in customers from outside, with the village head noting that one old tradition was to prepare a set of silver ornaments for new-born girls for their future wedding.
In 1999, Chen's life took a sudden turn when a professor from the Beijing Institute of Fashion Technology, Tang Xuxiang, came to stay in the village to study silver production for a month and suggested that Chen come to teach at the institute to impart his ideas and the beauty of the Shui people.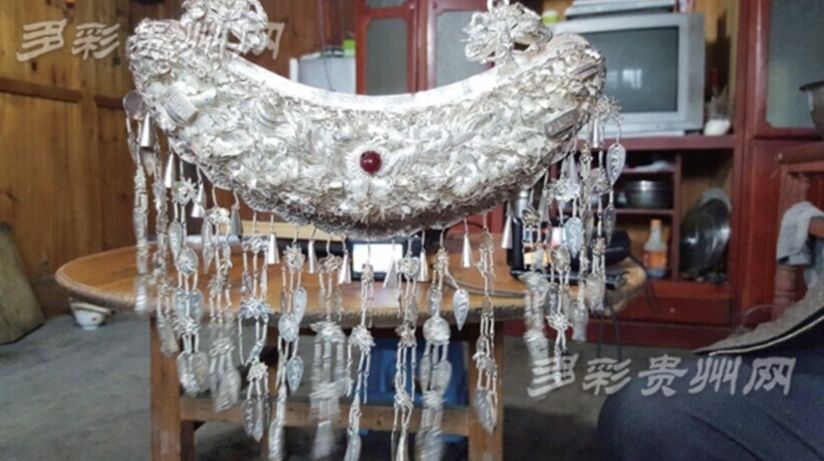 Yaling (elegant bells), one of the Chen's silver pieces in his collection. [Photo/ gog.cn]
Chen taught there for three years, then, in 2007, Chen and Tang joined a cultural protection program that Tsinghua University started, and he taught there for four months as a guest lecturer.
Chen then got the attention of the Chinese Academy of Art and became a guest lecturer there and, over time, students would visit Chen to study the Shui people's silver craft. He explains that he had to arrange better living conditions Because, "They can learn more in my home than in class," and he spends a tremendous amount of time imparting his skills to the next generation.
Chen says that it's not easy to pass the craft on, so he made some rules for future generations of his family. One other villager, Chen Guiming, who shares Chen Zhenan's passion, says he fully understands the importance of culture and he too has been recognized as a culture inheritor.