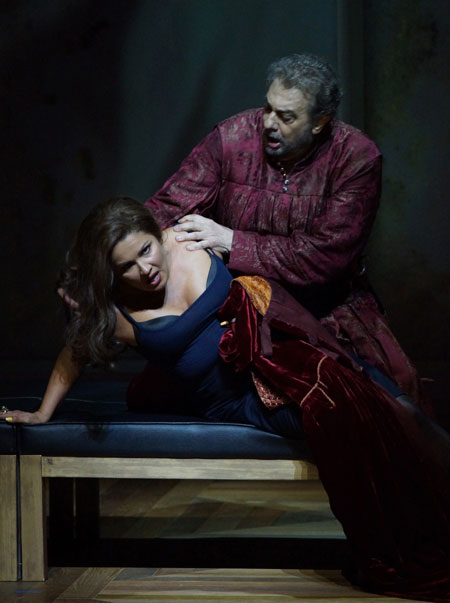 Operatic productions including The Knight of the Rose, Norma and Il Trovatore will be staged at the 2015 Salzburg Festival. To attract more Chinese tourists to the musical town in the heart of Europe, the festival has hosted promotional events in China since 2012. [Photo/China Daily]
"I want to enhance the global importance of the festival," she says. "I never feel satisfied, even if we are sold out. We sold 280,000 tickets last year, the most ever. We had many people visit from Germany and Italy, but we want to attract more audiences from other countries such as China.
"China has one of the oldest cultures in the world. You had art when we were still not so developed. I'm proud to meet with people that have such a long history. We can learn from each other," she says, adding that she was impressed by Chinese porcelains and gardens during her first trip to the country more than 20 years ago.
Among Austrian cities, only Vienna attracts more Chinese tourists than Salzburg. In 2012, the Salzburg Festival co-produced Puccini's opera La Boheme with the Shanghai International Arts Festival. It premiered in Salzburg in August and then opened the Shanghai International Arts Festival in October. The show was well received in Shanghai, and Rabl-Stadler is looking forward to more co-productions with China in the future.
In 2012, she also attended an art fair organized by the Shanghai International Festival, and was impressed with the variety of art forms. "I also went to see a five-hour Kunqu Opera, The Peony Pavilion. It's like Wagner's Ring Cycle, in that you can spend three nights watching it," she says
"Watching performances is like a drug. If you see more and then you need more, you get addicted to it. I really hope more Chinese people come to experience Salzburg's art atmosphere."