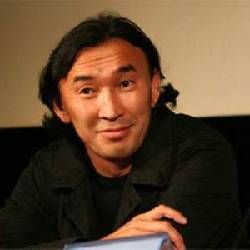 Dashi Namdakov holds an exhibition in Beijing featuring bronze sculptures and graphic art.
The artist injects power and energy into his series of warriors on horseback. A sculpture of one of Genghis Khan's warriors, for example, shows him shooting arrows into the sky. The strong muscles, fierce expression and violent movement of his body endow the sculpture with energy and vigor.
In addition to his warrior pieces, the sculptor's world is populated by Siberian shamans, mythological creatures and totemic animals. He grew up in a culture where Buddhism and shaman mythology intertwined.
"The works I bring to Beijing are similar to those I presented here eight years ago in terms of subjects. But I tried to be more creative with my materials and forms," he says.
Namdakov is also a jewelry designer, transforming the ideas he portrays in his sculptures into smaller art pieces using precious stones. In the future, the artist says, he will also bring his jewelry to China.
The artist held his first show in Beijing at the Beijing World Art Museum in 2006. Two years later, he took his creations to Dalian, a coastal city in Liaoning province. This is the third time the Russian sculptor is exhibiting his work in China.
Namdakov's show, sponsored by the Russian Federal Atomic Energy Agency, is on view through Jan 4 as one of a range of art events to celebrate the 65th anniversary of diplomatic ties between China and Russia. The show will tour to the Erdos Museum in the Inner Mongolia autonomous region and then the Henan Museum in Henan's provincial capital, Zhengzhou, in 2015.
IF YOU GO
9 am-5 pm, until Jan 4. Beijing World Art Museum, 9 Fuxing Road, Haidian district, Beijing. 010-5980-2222.