Daoyuan Temple in Haicheng city, Liaoning province, has strict and explicit discipline. All the nuns obey the rule of never touching or saving money. The temple has no donation box, nor does any business or trade.
All of the nuns sleep for only four hours everyday and spend most of their time in meditation. Around Aug 15 in the rural calendar each year, they would go out travelling on foot for half a month, during which time they cannot beg for money, but only food. They can't stay in a hotel or people's homes or temples but only in the open air. Since 2000 they started traveling, now they have covered Liaoning, Hebei, Jilin and Heilongjiang provinces.
This year 35 nuns participated in the foot travel. They started on Sept 8, covered Panjin, Xingcheng, Shanhaiguan, Beidaihe and other places, in all more than 300 kilometers. They returned to the temple on Sept 23.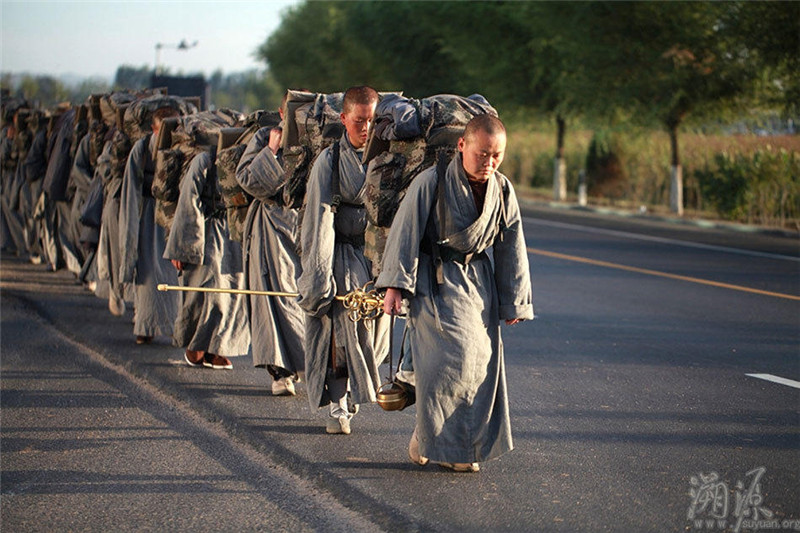 The nuns travel with luggage on back. [Photo/suyuan.org]