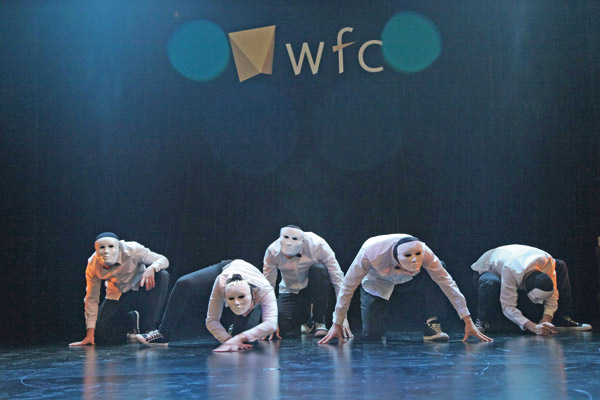 As part of the ongoing Croisements Festival, Metamorphoz Company introduced the modern dance Street Ballet, choreographed by award-winning French artist Mohamed Rouabah, in Beijing.
The show, which was held at Beijing World Financial Center, saw six hip-hop and circus-trained dancers, dressed in white and masked like clowns, fluidly perform their hip-hop choreography accompanied by well-known classical rhythms.
The dance transported audiences to an alternative universe where musical emotion takes form through dexterity and technical prowess.