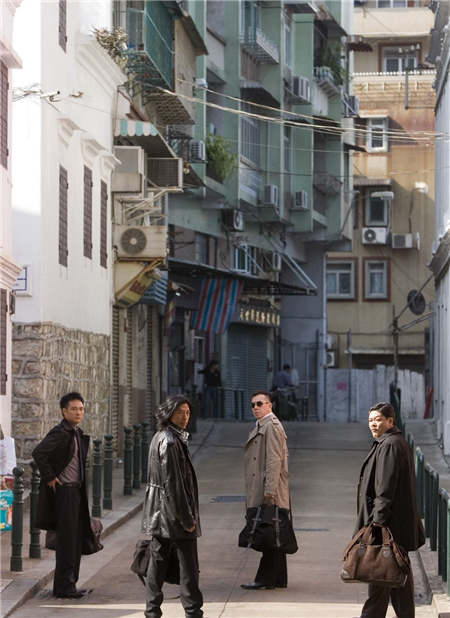 Johnnie To's 2006 film, Exiled, opened the Hong Kong Thematic Film Festival in Beijing.
Another reason behind the rise of gangster movies in Hong Kong is that the genre is universal, where linguistic and cultural borders matter little.
"Hong Kong's local market is limited. To get an overseas audience, especially those in Southeast Asia, filmmakers found crime stories a good option," says Mak.
"The fast-paced and stylized scenarios even inspired Hollywood filmmakers such as Martin Scorsese," he adds.
The American director's Oscars-winning thriller The Departed (2006) is a remake of 2002 Hong Kong gangster movie Infernal Affairs.
"It (Infernal Affairs) once saved Hong Kong's movie market," says Yang Yang, a festival organizer.
From the late 1990s, Hong Kong's movie industry saw a decline, mainly caused by an economic downturn and stereotypical tales. The turning point emerged in 2002.