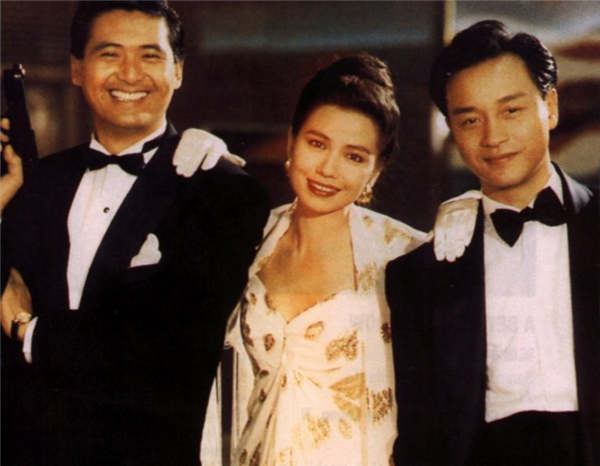 Once a Thief, starring Chow Yun-fat (left), Cherie Chung and Leslie Cheung. Johnnie To's 2006 film, Exiled, opened the Hong Kong Thematic Film Festival in Beijing.
"No other movie market in the world has dived into the genre so deep as Hong Kong," Gary Mak, managing director of Broadway Cinematheque, tells China Daily.
The festival is jointly held by Hong Kong government and Broadway Cinematheque, a cinema chain financed by the Hong Kong studio Edko Films.
Mak says the city's population density and a commercially-driven society has helped the genre's development.
"Around 95 percent of Hong Kong residents are urban dwellers," he explains. "Crime stories mostly occur in metropolises."
Some Hong Kong directors' early years of living in slums have provided them with life experiences for their films later, especially on how street gangs operate, says Mak.
For instance, director To, who is known for hits like PTU, Election and Vengeance, grew up in a Kowloon slum and his childhood experiences contribute to his movies, says Mak.
As an homage to the director, the festival's opening movie is his 2006 directorial work Exiled, which philosophizes five assassins' die-for-friendship attitude.