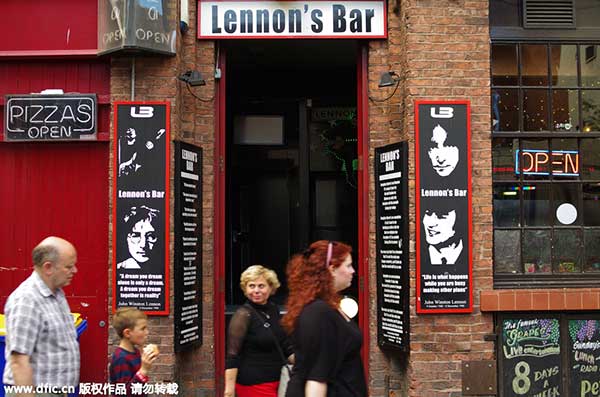 [Photo/IC]
Half a century after they took the world by storm, the legacy of the Beatles earns $119 million a year for their home city of Liverpool. Moreover, the 'Beatles industry' in the city is growing at 15 percent a year.
That was the finding of the first academic study into the ongoing impact on Liverpool of the 1960s band which was made up of John Lennon, Paul McCartney, George Harrison and Ringo Starr.
The report highlights the changing demographics of the Beatles' industry markets, particularly the Beatles' new popularity in China, Brazil and among a growing number of younger fans. The emerging markets add to the popularity of existing Beatles fans in Britain, Europe and the United States.
Collaboratively produced by Liverpool John Moores University and the University of Liverpool through the Institute of Cultural Capital, European Institute of Urban Affairs and the Institute of Popular Music, the report shows the Beatles 'industry' in the city supports 2,335 jobs.
The report has triggered the city's thinking on how to protect the legacy of the Beatles.
"In addition to the 81.9 million pounds a year generated by the band's heritage, the report reveals the Beatles-related economy is growing by up to 15 percent a year and there is further significant growth potential," said a spokeswoman with the Liverpool John Moores University.
The report says a key challenge for the city will be to 'curate' and maintain the authenticity of the Beatles heritage for both existing and future fans and visitors to Liverpool.