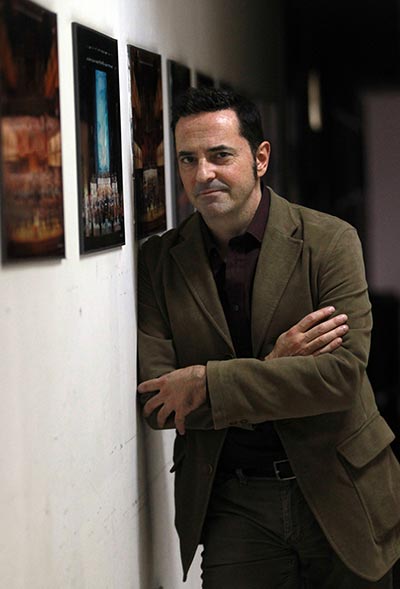 Sergi Carreras has recently fulfilled his longtime dream to perform in China. [Photo by Zou Hong/China Daily]
Sergi Carreras recalls his uncle, Jose Carreras, returning to Barcelona from his first visit to China in 1998 after attending the debut edition of the Beijing Music Festival.
The Spanish tenor was excited about what he had experienced in the country, his nephew says.
Since then Jose Carreras has performed in China several times and has enjoyed wide popularity among audiences here.
The Three Tenors, a high-profile series of classical music concerts that started in Rome in 1990, saw Jose Carreras and his partners Luciano Pavarotti and Placido Domingo perform at the Forbidden City in Beijing in 2001.
"He talked a lot about Chinese culture and the warm feedback from the audiences. I ... dreamed about coming to perform in the country someday," says Sergi Carreras, who is also an operatic tenor.
On Friday, Sergi Carreras, 46, fulfilled his longtime wish by giving his first concert in China at Beijing's Poly Theater.
He collaborated with Chinese soprano You Hongfei and Chinese-German soprano Sarah Zhai Strauss in recital.
During pre-show rehearsals with the symphony orchestra of the China National Opera and Dance Drama Theater, he projected an image similar to that of his uncle onstage-leaning forward, arms outstretched and voice soaring while uttering the lyrics.
Entitled Inspiration, the recital brought classical opera pieces and folk songs of Spain and Italy as well as three Chinese songs, including You, the theme song of a 12-episode TV documentary in 1998 on the life of late Chinese premier Zhou Enlai to mark the 100th anniversary of the leader's birth.