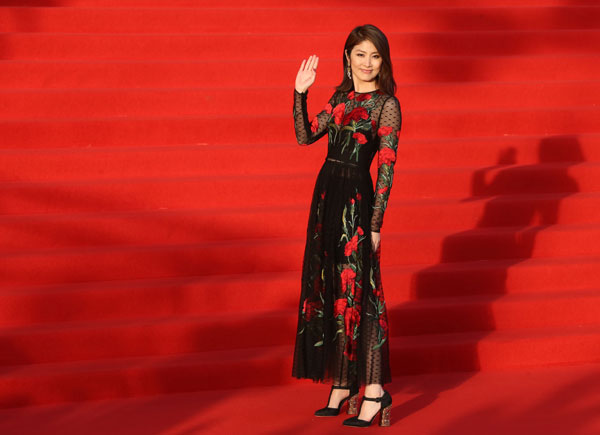 Kelly Chan.[Photo By Jiang Dong/China Daily]
New coproductions
Journey to the West, an adaptation from the Ming Dynasty (1368-1644) classic, will feature the Monkey King again in the summer of 2017. This time, the 3-D version of the popular legend is a collaboration between Paramount Pictures and Beijing Ruyi Xinxin Film Investment.
The Monkey King is a world-famous character and the story will work well with the latest movie technology, says Rob Moore, Paramount's vice-president.
Many of the principal actors in the 1986 classic TV series, who are still remembered by a generation of Chinese viewers, will star in the film that will be produced by Mark Johnson, famed for Rain Man and Breaking Bad.
Hollywood blockbusters are also making their pitches during the festival.
"I'll be back."
The signature line in the Terminator franchise was Schwarzenegger's last sentence in his speech at the opening ceremony.
The 67-year-old American star refers to his possible promotion back in China for the upcoming action, titled Terminator 5 or Terminator: Genisys, which will be released in July in North America. In addition, his action thriller Sabotage will be released across the mainland on April 24.