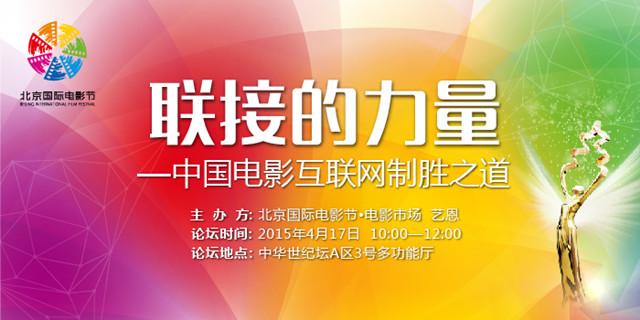 The poster of the Internet-Film Symposium[Photo/entgroup.cn]
The Internet-Film Symposium is set to open in Beijing on April 17, a day after the beginning of the 5th Beijing International Film Festival.
Co-organized by the Beijing International Film Festival-Film Market fair and the EntGroup, an entertainment research service provider, the event will kick off at Beijing China Millennium Monument. Experts in the industry will discuss the reasons for the success of Internet companies and explore the future directions for Chinese films in the time of the Internet.
The year of 2014 witnessed a big wave of Chinese Internet companies investing in the film industry. The three Internet giants, Baidu, Alibaba and Tencent, have put a considerable amount of capital in every section of the production chain, which makes 2015 an essential period for shaping the overall structure of the industry.