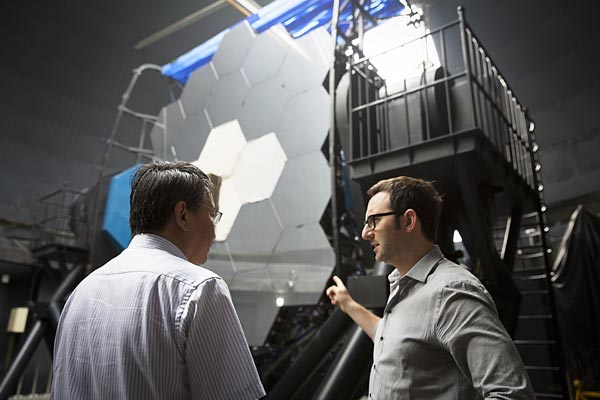 Host and architect Danny Forster visits some of China's ambitious projects in the documentary How China Works, which will be aired as the first program of Discovery Channel's new anthology Hour China. Photo provided to China Daily
Discovery Channel, known for its culturally diverse content, announced last week in Beijing the launch of Hour China, an documentary anthology about the Middle Kingdom.
The growing curiosity of global audiences about China has been motivating TV stations and content providers to create China-related materials with universal appeal.
Hour China will be a weekly program and begin on Saturday.
It is expected to reach 90 million viewers in 37 countries and regions. The program will also be available in Latin America, Europe and Africa by the end of May.
"We want these programs to have true market value. It's presented in a way that appeal to audiences worldwide and meanwhile is able to introduce to them the various aspects of China's development," says Fang Chang, general manger of Discovery China branch.
The first documentary, How China Works, will kick off on Saturday.
In the three-episode serial host and architect Danny Forster, who rose to fame through hosting Discovery's hit show Extreme Engineering, visits both ambitious projects and ordinary people's lives to gain insights into China's urbanization, technological innovations and people's aspirations and vision.