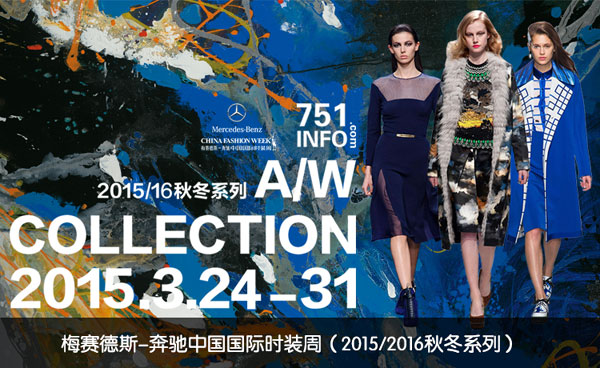 The China Fashion Week kicks off in Beijing on March 24, 2015. [Photo/CRIENGLISH.com]
China Fashion Week kicked off in Beijing on March 24.
The event, which consists of fashion shows, professional contests, exhibitions, and a fashion forum, attracts hundreds of designers from all over the world each season.
With 17 years of history, China Fashion Week has become not only a top-rated platform for clothing, accessories, styling and other new designs and technologies in China, but also a world renowned platform for promoting brands, displaying originality and broadcasting fashion trends.
The event is held twice a year for the 'Autumn Winter' collection and the 'Spring Summer' collection. Works of local, national and international designers will be showcased in the coming week.
China Fashion Week will be held at 751 D?PARK and Beijing Hotel. The event will run until March 31st.
Related:
Kimonos presented at Tokyo Fashion Week